PEBB Enterprises and Banyan Development fully lease Mainstreet at Boynton Beach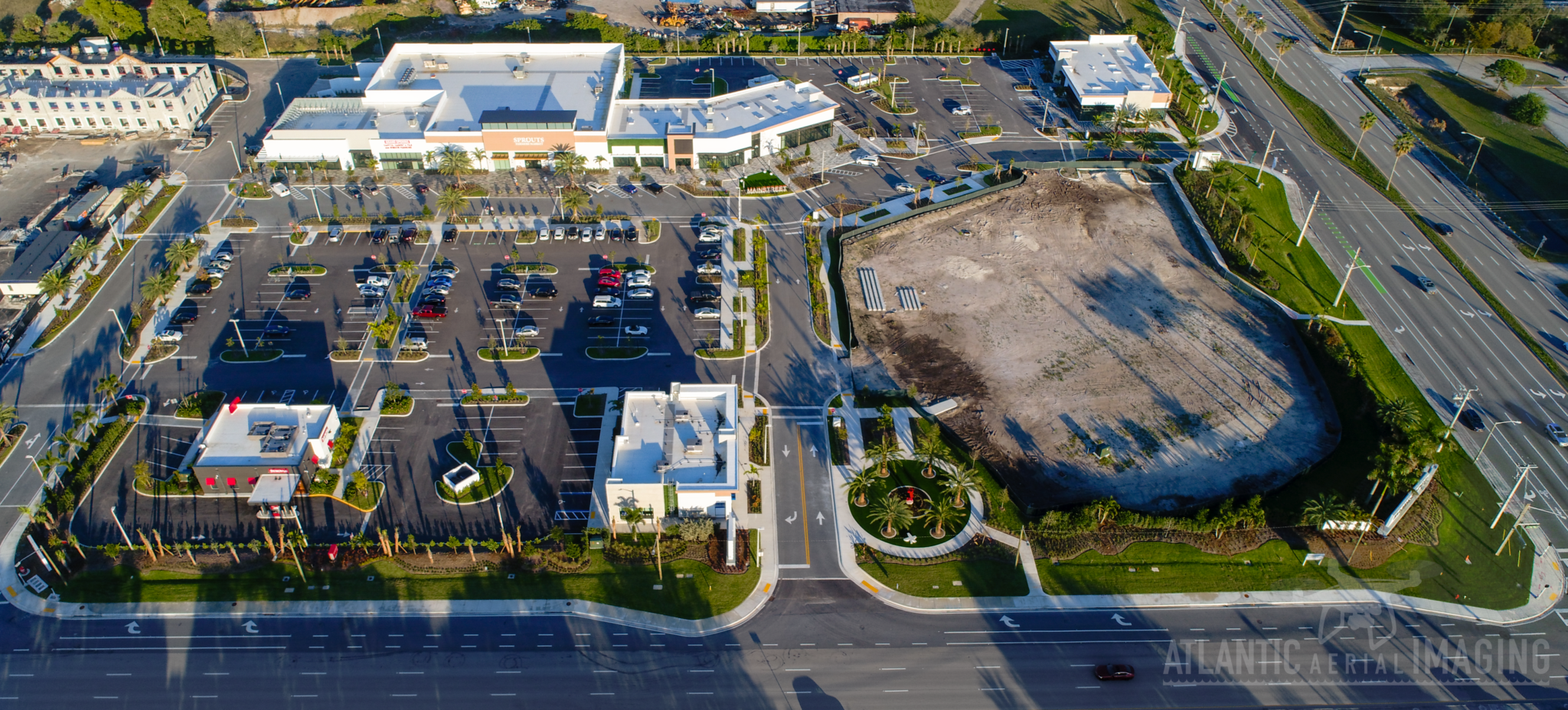 AT&T, F45 Training and Crown Wine & Spirits among notable new tenants at Sprouts-anchored plaza
BOYNTON BEACH, FL –  PEBB Enterprises and joint venture partner Banyan Development have fully leased Mainstreet at Boynton. Located at 6405 W. Boynton Beach Blvd., the nearly 70,000-square-foot retail plaza is a major catalyst for West Boynton with many highly sought-after tenant offerings.
AT&T is leasing 1,500 square feet of inline space at Mainstreet to operate an AT&T Store serving the West Boynton community. F45 Training, a global fitness facility specializing in innovative, high-intensity group workouts, is leasing 2,560 square feet of space. Also coming to Mainstreet is Florida-based Crown Wine & Spirits, leasing almost 4,000 square feet of space near anchor tenant Sprouts.
The popular specialty grocer, Sprouts Farmers Market opened its 26,000-square-foot store in December 2021. Aspen Dental is also open and has begun seeing patients in a 3,675-square-foot leased outparcel.
Additionally, Synovus Bank's branch is now open and occupies a 2,400-square-foot outparcel on the property. PEBB and Banyan recently sold the leased outparcel for $5.1 million to Delray Beach-based Raitt Corporation.
"We are thrilled to fully lease Mainstreet with a wealth of retailers that benefit the West Boynton community," said PEBB Enterprises President and CEO Ian Weiner. "Our collaboration with the city and residents in conceiving this project gives us confidence that the plaza will enhance the lives of those who live and shop locally."
Other signed tenants at the plaza include:
Rejuven8 Med Spa – 1,759 square feet
Capitol Carpet & Tile – 4,510 square feet
Moaz Mediterranean – 1,426 square feet
Good Vets – 2,590 square feet
Yolk – 2,900 square feet
Paradise Grills Direct – 5,260 square feet
Mainstreet at Boynton will also include a 130-unit, 117,000-square-foot Congregate Living Facility (CLF) and a Wawa that is under construction on the corner of Jog Road and West Boynton Beach Boulevard.
"This has been another successful joint venture with PEBB Enterprises, and we are excited to provide a superior shopping experience at Mainstreet," said Jason Sher, Principal at Banyan Development. "The lease-up of Mainstreet at Boynton speaks to the substantial growth in the area and continued strength of the broader South Florida market."
Mainstreet at Boynton was honored by the South Florida Business Journal as the "Best Speculative Project" during the publication's 2020 Structures Awards.