PEBB Enterprises Closes $15.2 Million Disposition of Charlotte-area Retail Center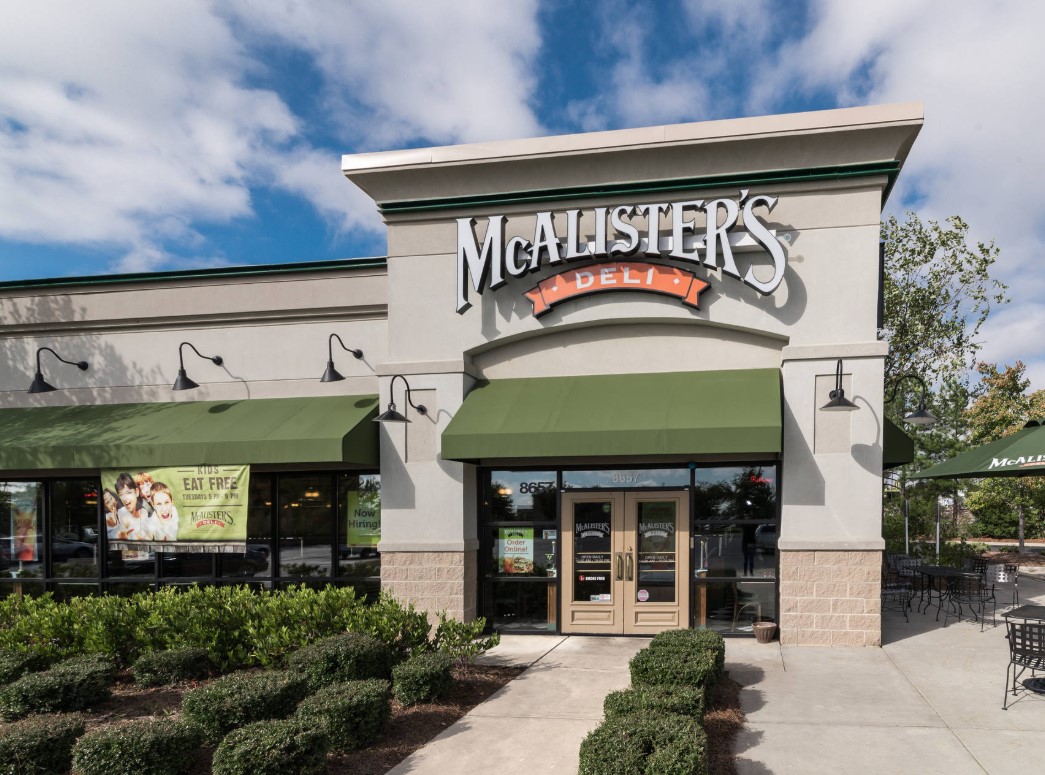 Florida-based real estate company completes sale of fully leased Concord Station
CHARLOTTE, NC – Sept. 6, 2022 – PEBB Enterprises, the South Florida-based private equity real estate investment company with a national commercial real estate portfolio, closed the $15.2 million sale of Concord Station near Charlotte. Concord Station is a fully leased retail center in the rapidly growing suburb of Concord, North Carolina.
South Coast Commercial, LLC is the buyer of the 8591 Concord Mills Blvd. center. The transaction closed on Aug. 31.
Tenants at the 45,569-square-foot Concord Station include Big Blue Swim School, McAlister's Deli, Guitar Center, UPS Store and Wild Birds Unlimited. The center benefits from its location as a primary entrance to the 1.4 million-square-foot Concord Mills Mall, which generates 10 million annual visitors. Mall owner Simon recently renovated the property to add new amenities and modernize exterior entrances, hardscapes, landscape and interior design.
Concord Station was constructed on 6.27 acres in 2004. It has immediate access to I-85, the primary north-south highway in North Carolina and the main connection to Uptown Charlotte.
"This transaction was a great opportunity to capitalize on the strong demand for well-located retail real estate," PEBB President and CEO Ian Weiner said. "We successfully stabilized Concord Station with a dynamic roster of national and specialty tenants."
Cushman & Wakefield's Evan Halkias and Margaret Jones represented PEBB in the sale of Concord Station.
Concord is one of North Carolina's fastest-growing communities, with over 33% population growth in the past decade. The area has seen a flurry of corporate investment, including a $1 billion commitment from Red Bull, Ball Corporation and Rauch North America with the opening of a new beverage production hub at The Grounds at Concord – the site of a former Philip Morris plant. Concord is also home to Charlotte Motor Speedway and the headquarters of Hendrick Motorsports.
###
About PEBB Enterprises: Based in Boca Raton, FL, PEBB Enterprises is an entrepreneurial, full-service private equity real estate investment company. PEBB has operated as a family-owned business for more than four decades and takes pride in the company's team of forward-thinking associates who continue to push and expand PEBB's growth daily. PEBB has an unparalleled track record of acquiring and developing high-quality neighborhood, regional and power shopping centers, as well as suburban office buildings. The company's vast portfolio includes properties in Florida, Texas, Nevada, New York and numerous Midwest and Southeast states. For more information, visit https://pebbenterprises.com/.
Media Contact: Eric Kalis/Daniel Benjamin
954-370-8999
[email protected]/[email protected]