Sprouts farmers market opens new store at PEBB Enterprises and Banyan Development's Mainstreet at Boynton Beach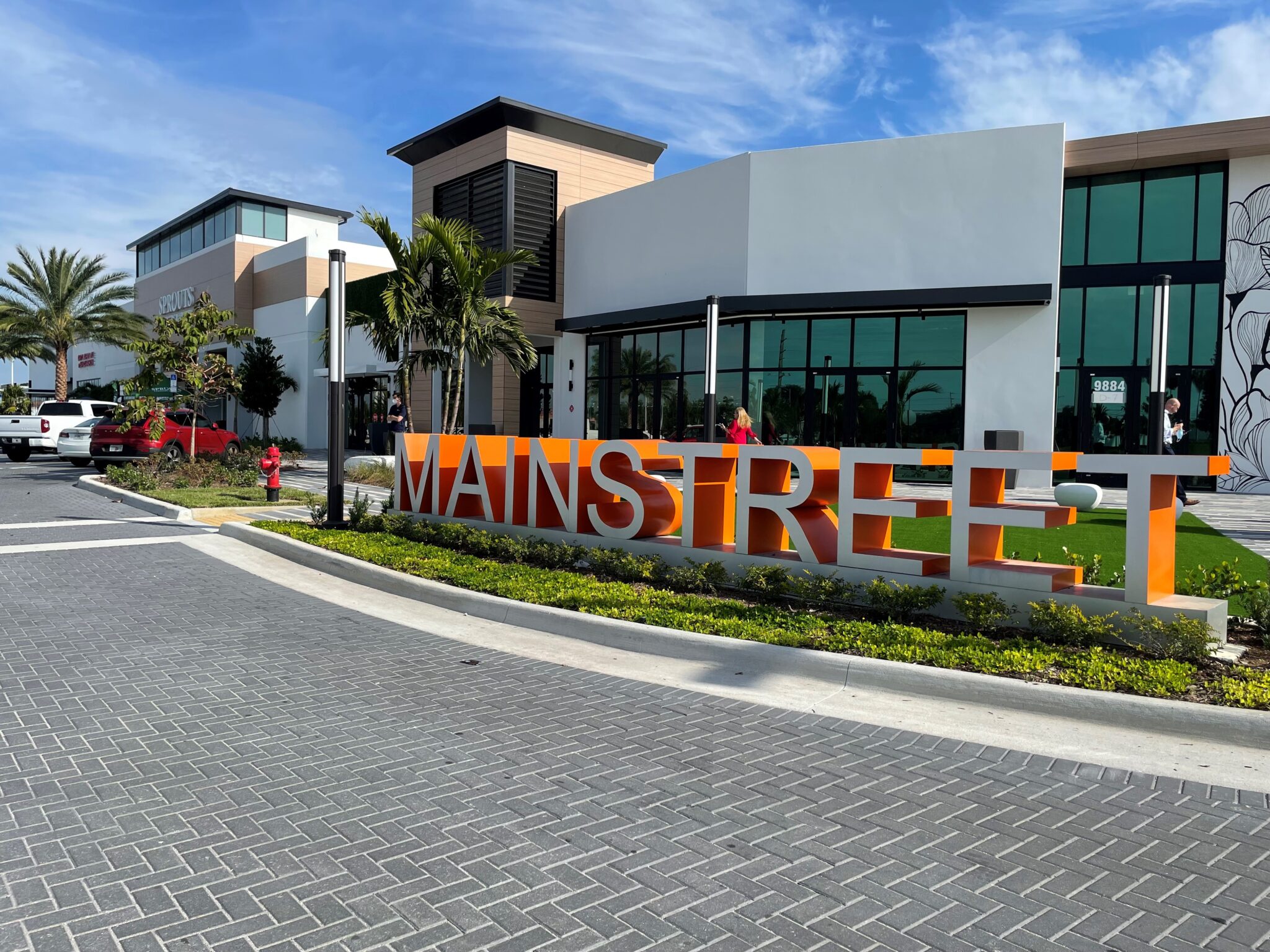 Popular organic grocer, additional tenants officially open doors to customers
BOYNTON BEACH, FL – Sprouts Farmers Market opened its brand-new store at Mainstreet at Boynton Beach, PEBB Enterprises and joint venture partner Banyan Development's impactful Boynton Beach mixed-use development. The popular specialty grocer anchors Mainstreet at Boynton's primary retail component with a 26,000-square-foot store at 9850 Jog Road which opened its doors December 10.
Sprouts is hosting a special grand opening event on Jan. 7, with public officials and other notable guests expected to be on hand to celebrate with store managers, team members and the Mainstreet at Boynton development team. Store partners and vendors will provide free samples and promotional items for event attendees.
Based in Phoenix, Sprouts is best known for its robust selection of affordable organic products, including vegan, ketogenic, gluten-free and paleo-friendly items. Its Mainstreet at Boynton store is open daily from 7 a.m. to 10 p.m.
PEBB and Banyan also announced the opening of additional Mainstreet at Boynton tenants. Synovus Bank's branch at the project is welcoming customers. Aspen Dental, which occupies a Mainstreet at Boynton outparcel, is now open to patients.
"It is so exciting to see Mainstreet at Boynton come to life with the opening of our retail anchor and numerous tenants," PEBB Enterprises President and CEO Ian Weiner said. "Our project has been supported with great enthusiasm by the West Boynton community, which needed high-quality, service-oriented retail to support its growing residential population."
The carefully planned Mainstreet at Boynton is expected to be a major catalyst for West Boynton. The 16-acre project includes nearly 70,000 square feet of commercial space and a 130-unit, 117,000-square-foot Congregate Living Facility (CLF). Wawa is leasing an outparcel at the project.
Mainstreet at Boynton was honored by the South Florida Business Journal as the "Best Speculative Project" during the publication's 2020 Structures Awards.
About PEBB Enterprises: Based in Boca Raton, FL, PEBB Enterprises is an entrepreneurial, full-service private equity real estate investment company. PEBB has operated as a family-owned business for more than four decades and takes pride in the company's team of forward-thinking associates who continue to push and expand PEBB's growth on a daily basis. PEBB has an unparalleled track record of acquiring and developing high-quality neighborhood, regional and power shopping centers, as well as suburban office buildings. The company's vast portfolio includes properties in Florida, Texas, Nevada and numerous Midwest and Southeast states. For more information, visit https://pebbenterprises.com/.
About Banyan Development: Banyan Development is a real estate investment company focused on commercial development in the state of Florida. Banyan and its principals have investments throughout the US that include retail, industrial, medical office, residential & multi-family assets. For more information visit www.banyandev.com.